Welcome to Perth Remembered. I do not profess to be an historian of any kind on all things related to Perth and Lanark County History. I am just a regular guy who grew up in this amazing town and who still spends my summers close by. This is just a site for anyone interested in the pictorial history of the town and area in times past and through this blog, you can submit personal reflections and memories of Perth with thoughts and comments. If there are inaccuracies in historical facts on this site then I welcome corrections from all and will try to link you to authors and societies that have more in depth information on the subjects posted here. The best effort has been made to credit all images posted on this site and if there are any infringements on copyright they will be deleted upon notice.
In regards to the Perth Remembered Store, a percentage of sales will go to the Perth Museum Fund. All attempts have been made to use copyright free images on all merchandise and if there are any infringements on copyright(s) I apologize and the product will be discontinued and deleted from store.
A brief bio on myself: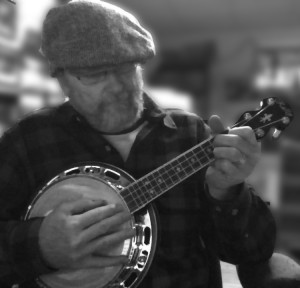 I was born in Kingston Ontario, Canada and moved to Perth at the age of 9 months. I now live in Ottawa but spend my summers close by at Otty Lake. My Father, Walter Bromley moved our family to Perth in 1954 to become Manager of Shaws Department Store and remained at Shaw's for 30 years. My Mother Jean Acton was a teacher and taught school in Lavant in the early 30's and then at Queen Elizabeth School in Perth from the mid 50's to the mid 70's. My Mother's side of the family, Acton, came to Canada in 1832 from Ireland and settled near Kemptville in what is now Acton's Corners.  Her father went to Renfrew Ontario and was a Merchant Tailor there. He married Effie Jane Gray and settled in Renfrew. My Father's family came from England in the 1830's and settled in the Renfrew area and Bromley Township. My Grandfather married Margaret Emon from Calabogie and settled in Renfrew My Grandfather drove horse and wagon deliveries for CPR. Currently I am the Coordinator and Professor of Graphic Design in the School of Media and Design at Algonquin College in Ottawa. I have been in the graphic design industry in Ottawa for the past 35 years. My work covers all aspects of graphic design but my main focus is on logo design with over 30 designs in Ottawa and area. Most notably in Perth with logos for Lake 88, Perth Farmer's Market, Tay Canal 150 Anniversary, Perth Sports Hall of Fame and the 200 Anniversary Logo for Perth 2016. I like to "dabble" in many areas of art but concentrates on pastel painting, yarn painting, metal work and wood/lino block hand pulled prints.